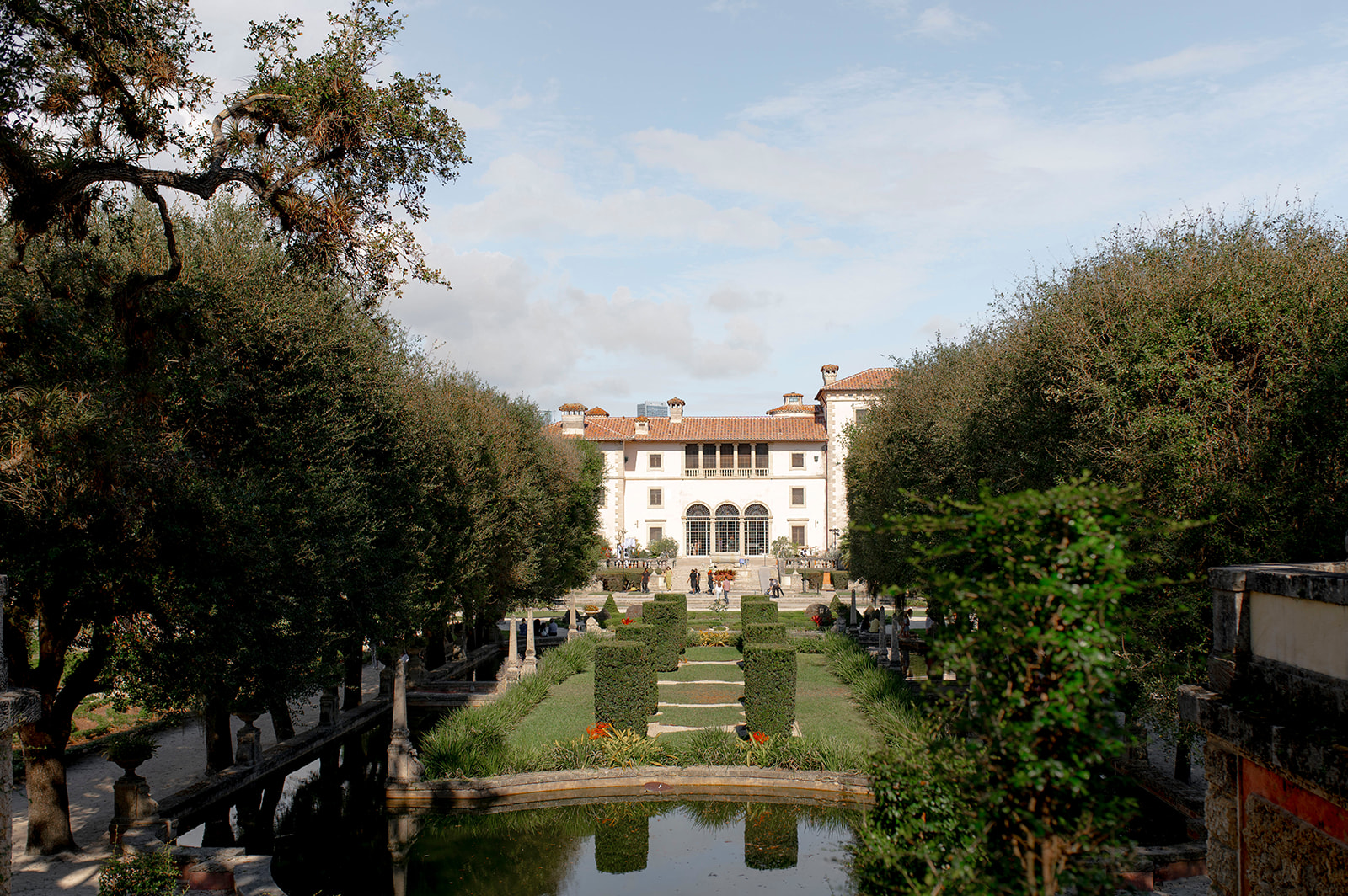 When it comes to hosting a luxurious wedding in the vibrant city of Miami, nothing quite captures the essence of opulence like the perfect venue. From sun-kissed beaches to modern art museums, Miami offers a plethora of high-end wedding destinations that cater to every couple's dreams. As wedding planners, The House of Gather takes immense pleasure in curating unforgettable experiences at these exquisite venues. Join us on a journey through our top wedding venues in Miami, where sophistication, elegance, and style seamlessly blend.
Indian Creek Country Club:
Nestled in the exclusive Indian Creek Island, Indian Creek Country Club is a hidden gem that radiates elegance and grandeur. This private club boasts pristine golf courses, breathtaking waterfront views, and a luxurious atmosphere. Indian Creek Country Club offers an idyllic setting for a truly upscale wedding experience. Picture exchanging vows on the manicured greens, followed by a stylish reception in the club's magnificent ballroom. The House of Gather will ensure that every detail of your event at Indian Creek Country Club is meticulously planned, creating an extraordinary celebration that reflects your unique style.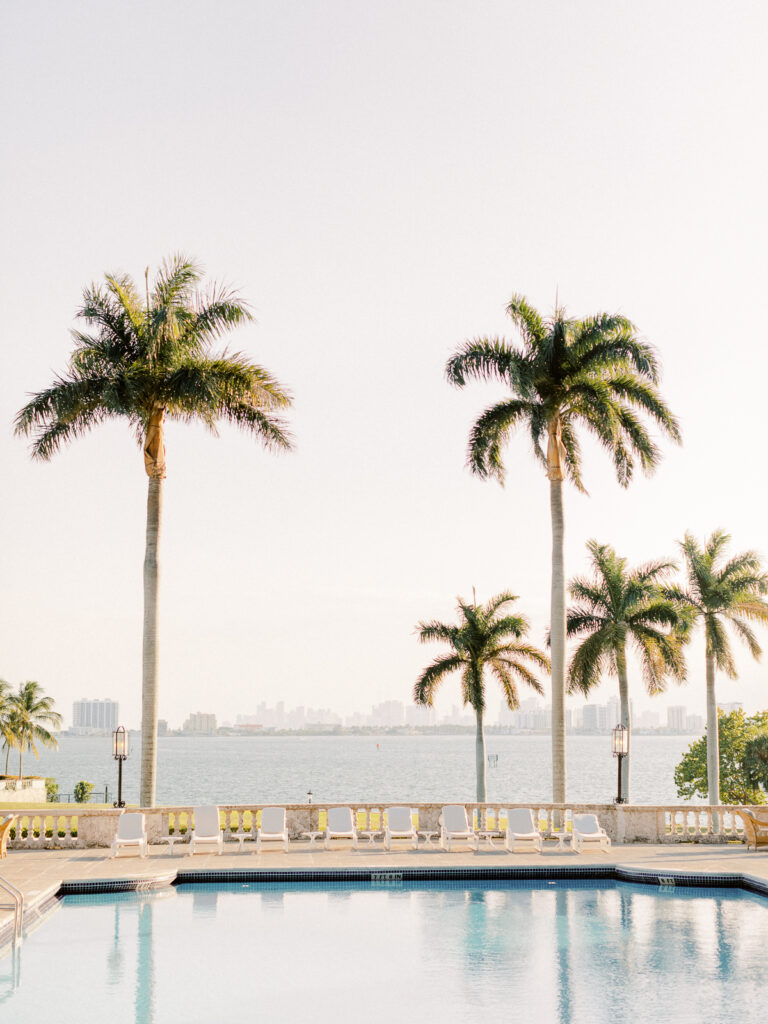 Photo Credit: Merari Teruel
Transport yourself to a world of Old World charm and grandeur at Vizcaya Museum and Gardens. This iconic venue showcases a stunning European-inspired mansion surrounded by manicured gardens, fountains, and breathtaking waterfront views. Vizcaya's rich history and timeless beauty provide an enchanting backdrop for your wedding day. Picture saying "I do" in the exquisite courtyard, followed by a romantic al fresco reception overlooking the shimmering Biscayne Bay. The House of Gather will ensure that every detail of your event at Vizcaya is meticulously planned, creating an experience that will be etched in your memory forever.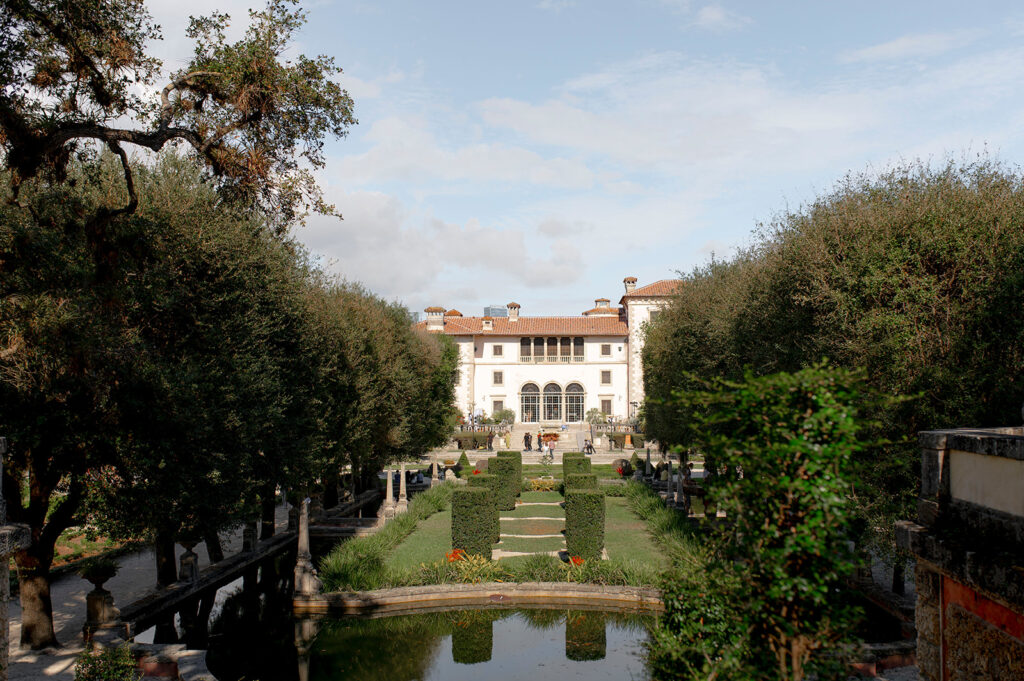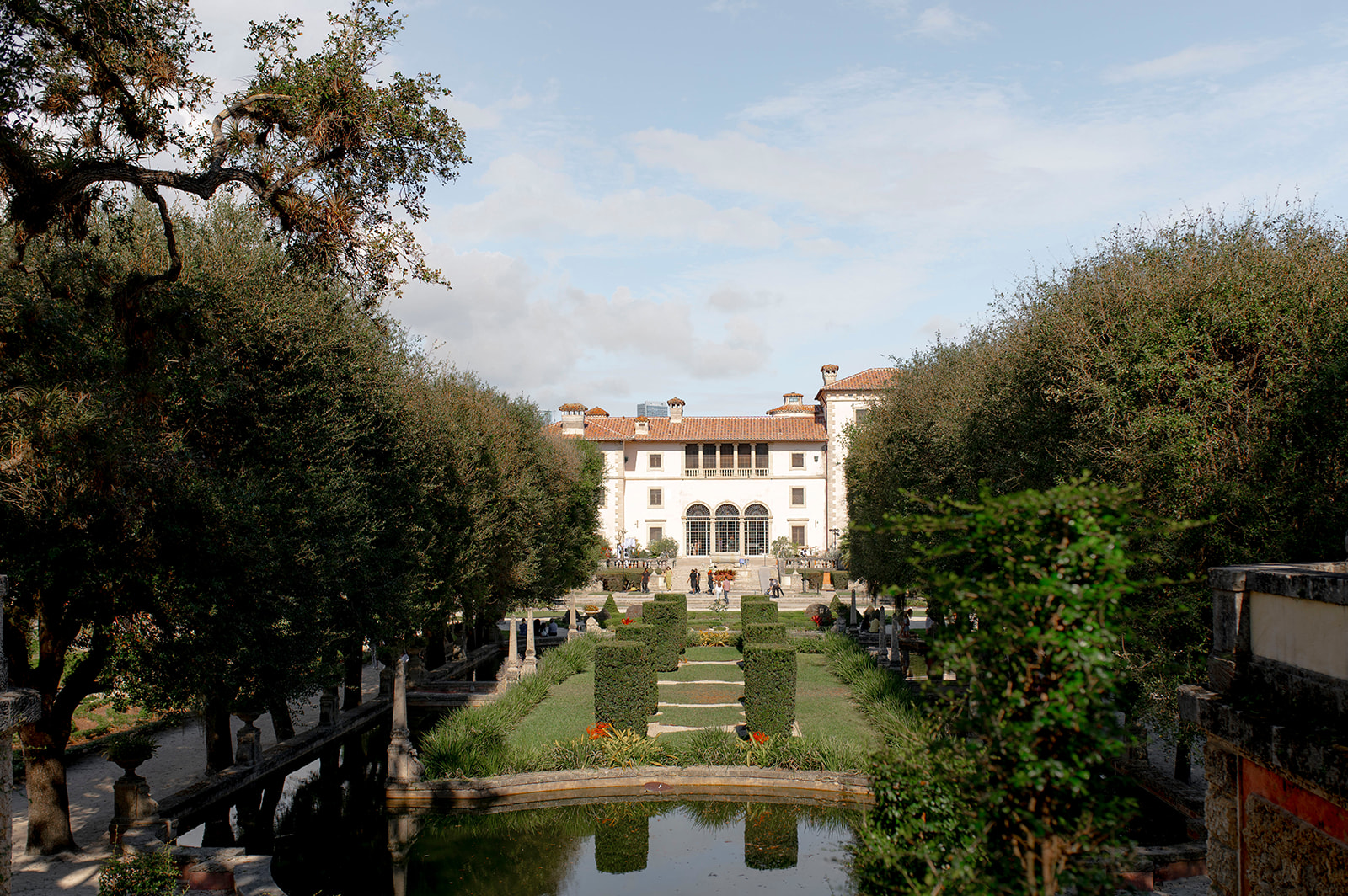 Photo Credit: Zai Laffitte
For couples seeking a modern and trendy wedding venue, The Edition Miami Beach is the epitome of contemporary luxury. Situated in the heart of Miami Beach, this beachfront hotel offers a seamless fusion of sophistication and style. With its stunning ocean views, sleek design, and world-class amenities, The Edition sets the stage for an unforgettable celebration. From intimate ceremonies on the pristine white sands to chic rooftop receptions under the stars, The Edition Miami Beach offers a variety of unique spaces that cater to your every desire.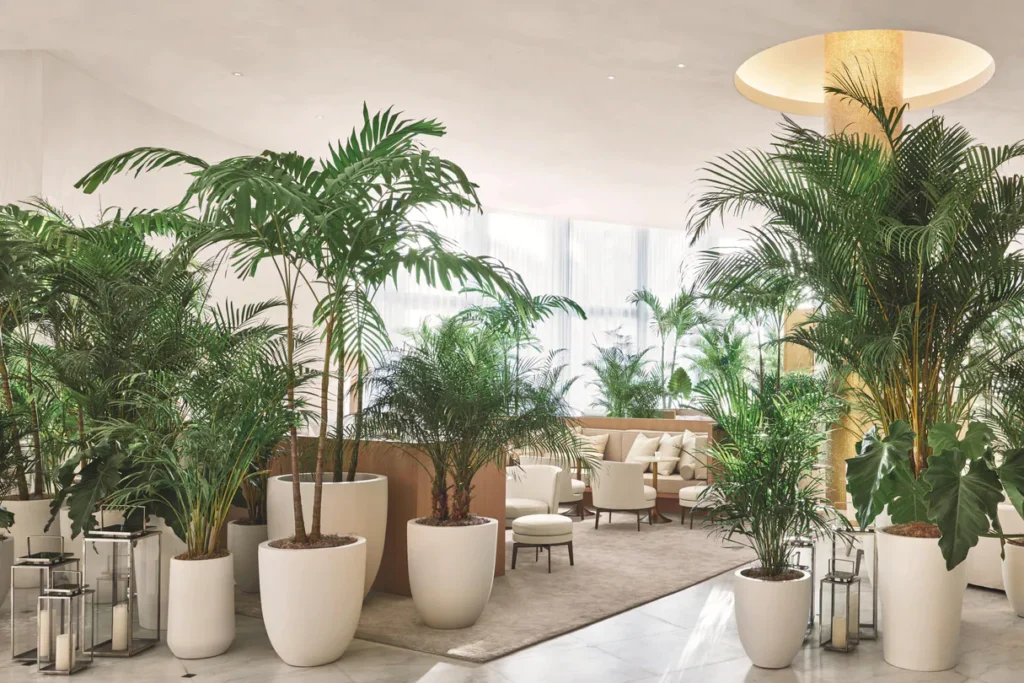 Redefine elegance at the Rubell Museum, a sophisticated urban retreat that showcases contemporary art and exudes modern glamour. Located in the vibrant Wynwood neighborhood, this stunning venue provides a captivating backdrop for a truly unique and artistic wedding experience. The Rubell Museum offers an array of versatile spaces, including expansive galleries and outdoor courtyards, allowing you to create a wedding celebration that integrates art, culture, and sophistication. The House of Gather will work closely with you to transform these spaces into your dream wedding setting, ensuring that your special day is a true masterpiece.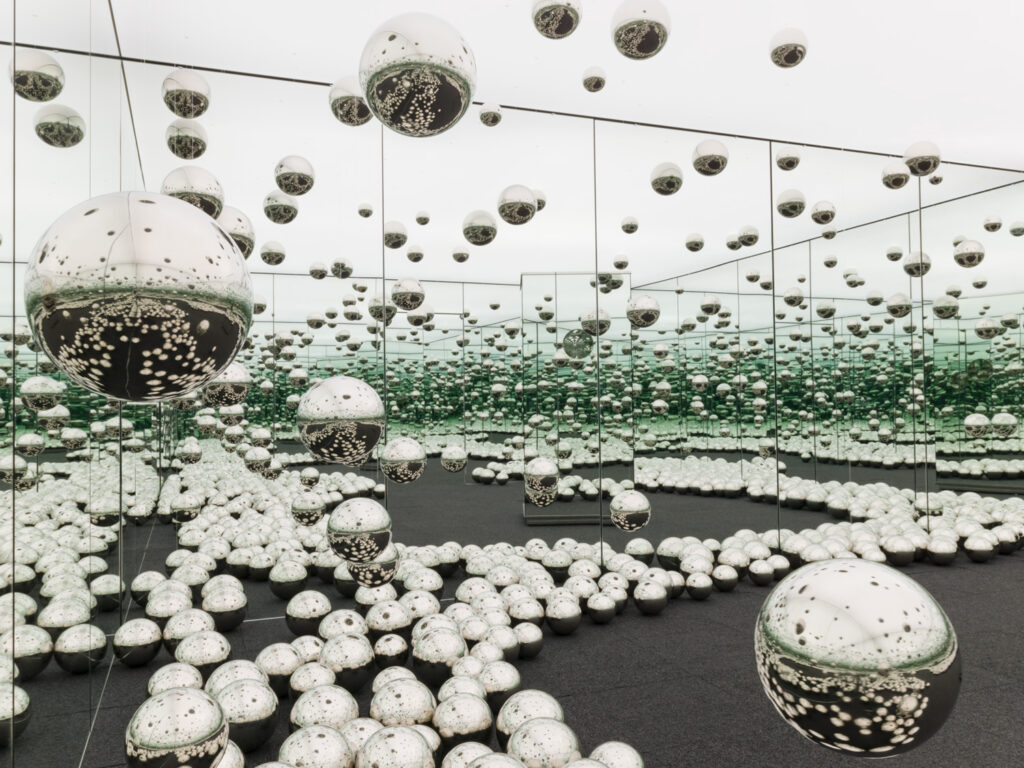 Miami is a city that embodies luxury and excitement, and its high-end wedding venues offer the perfect canvas for creating unforgettable celebrations. From the timeless charm of The Biltmore Hotel to the contemporary elegance of The Edition Miami Beach and the artistic allure of the Rubell Museum, The House of Gather takes immense pleasure in planning exceptional weddings at these extraordinary venues. Whether you envision a romantic beachside ceremony, a lavish ballroom reception, or an art-inspired celebration, Miami's high-end wedding destinations will fulfill your wildest dreams. Allow The House of Gather to guide you through a seamless planning journey, creating a wedding that reflects your unique love story amidst the enchanting backdrop of Miami's most coveted venues.