Discover the Epitome of Style and Elegance for Your Big Day
Welcome, brides-to-be! Planning a wedding can be a whirlwind of excitement and decisions, but when it comes to finding that perfect wedding gown, Miami has you covered. Nestled amidst the sun-kissed beaches and vibrant cityscape, Miami offers a plethora of exquisite bridal boutiques that cater to every bride's unique style and budget. In collaboration with The House of Gather, we present a handpicked selection of Miami's finest bridal shops, each offering a distinct experience and an array of breathtaking designs.
Grace Loves Lace: Unveiling Timeless Romance
If effortless romance and ethereal elegance define your bridal vision, then Grace Loves Lace is the place for you. Known for their bohemian-inspired creations, this Australian label has captured the hearts of brides worldwide. Grace Loves Lace's Miami boutique offers an intimate setting, allowing you to immerse yourself in their collection of intricately designed gowns featuring delicate laces, whimsical silhouettes, and thoughtful details. With a range of price points, you can find your dream gown without compromising on style or quality.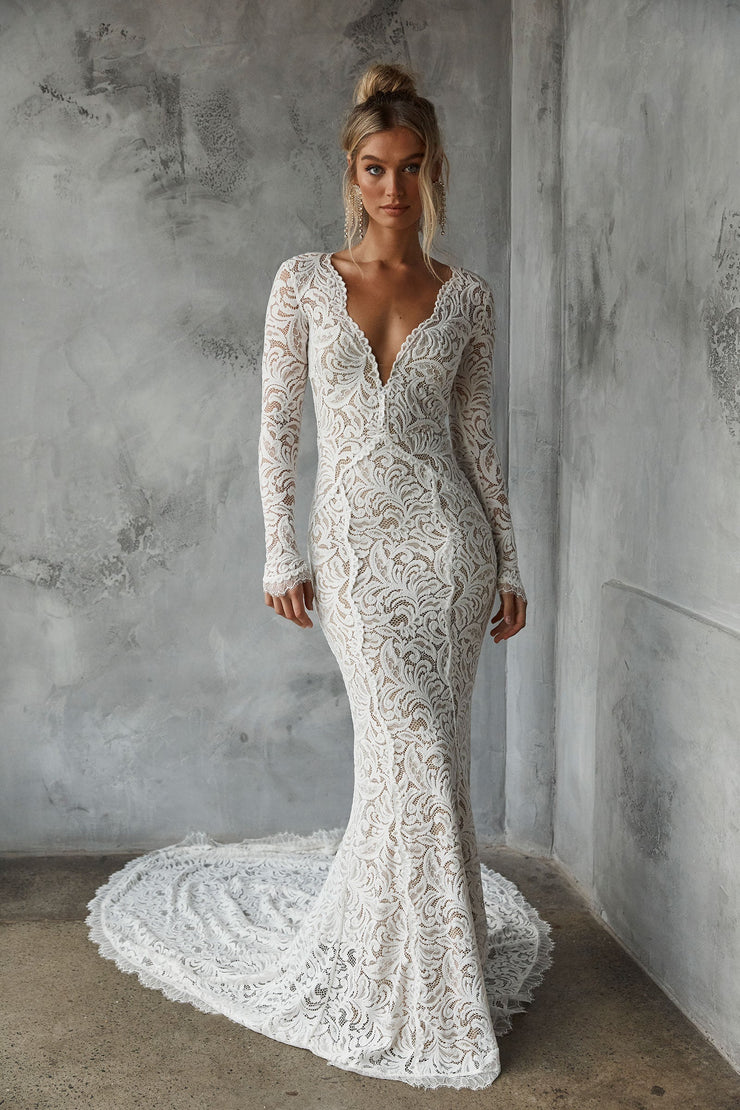 Chic Parisien: Where Couture Meets Sophistication
Step into the world of opulence and high fashion at Chic Parisien, a renowned bridal institution in Miami. With an emphasis on luxury and artistry, this boutique showcases an exquisite selection of designer gowns that redefine bridal glamour. From classic silhouettes to avant-garde creations, Chic Parisien curates a diverse range of styles that cater to every bride's desires. Prepare to be swept away by the elegance and impeccable craftsmanship that grace the racks of this sophisticated boutique.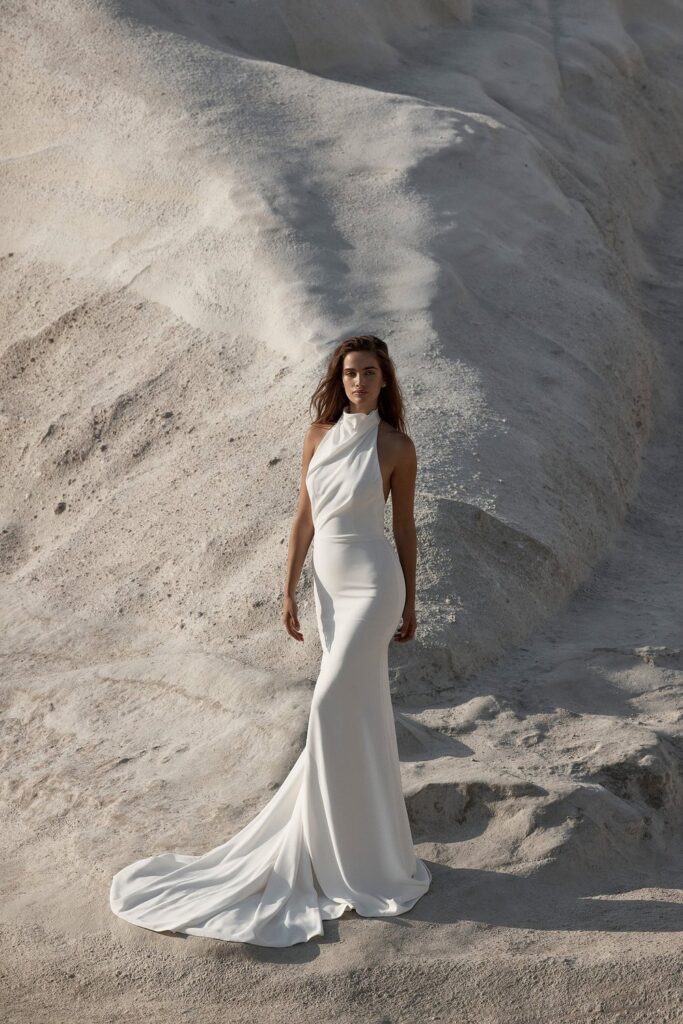 Lovely Bride: Embracing Modern Love Stories
For the contemporary bride seeking a blend of modernity and romance, Lovely Bride offers a curated collection of wedding gowns that celebrate individuality. With their finger on the pulse of bridal fashion, Lovely Bride presents an array of emerging and established designers, ensuring that you will find a gown as unique as your love story. Their Miami boutique provides a relaxed and friendly atmosphere where you can explore a wide range of styles, from minimalist chic to boho chic, all while receiving personalized attention from their expert stylists.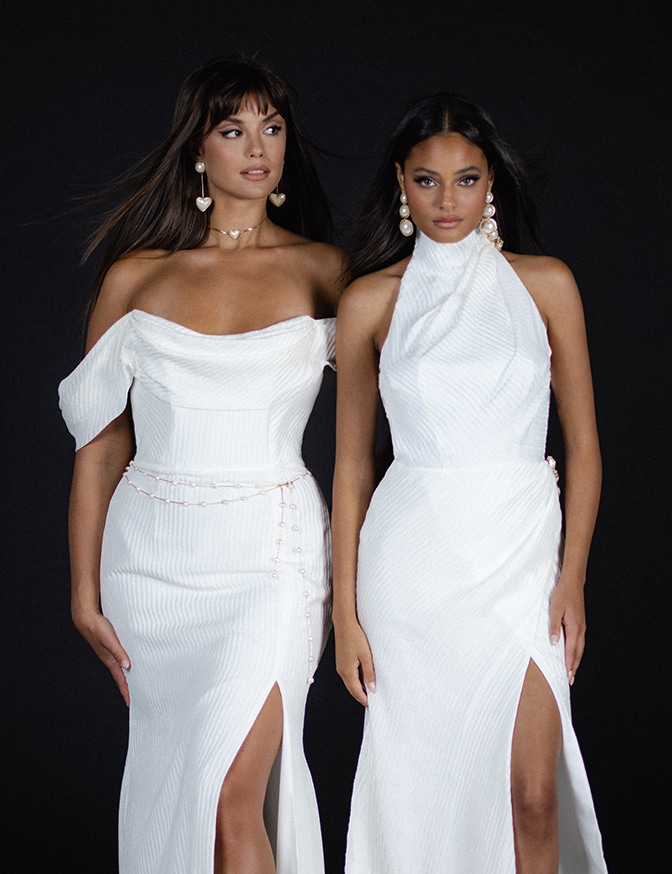 La Vie En Blanc: A Haven of Timeless Elegance
If you envision yourself floating down the aisle in a gown that exudes timeless elegance, La Vie En Blanc is your destination. With a focus on classic silhouettes and refined details, this boutique captures the essence of grace and sophistication. Located in the heart of Miami, La Vie En Blanc offers a curated collection of internationally renowned designers, ensuring a seamless blend of tradition and modernity. Let their team of experts guide you through their exquisite selection and assist you in finding the gown that reflects your personal style.
Ever After: Where Dreams Become Reality
Enter a bridal wonderland at Ever After, a destination boutique that brings fairy tales to life. Boasting an extensive collection of designer gowns, this Miami gem is a dream come true for brides seeking a touch of magic on their special day. From intricate beading to cascading layers of tulle, Ever After caters to brides with diverse tastes and visions. Their attentive consultants provide personalized service, ensuring an unforgettable experience as you browse their enchanting selection of gowns, accessories, and veils.
Finding the perfect wedding gown is a momentous step in your wedding journey, and Miami's bridal boutiques offer an unparalleled selection of styles and experiences. Whether you're drawn to bohemian romance, contemporary flair, timeless elegance, or pure enchantment, the House of Gather's handpicked selection of Miami's finest bridal shops is sure to fulfill your every desire. Embrace the joy of the dress-finding process and let these boutiques help you transform your wedding dreams into reality. Happy shopping, and may your journey to the altar be as beautiful as the gown you find!