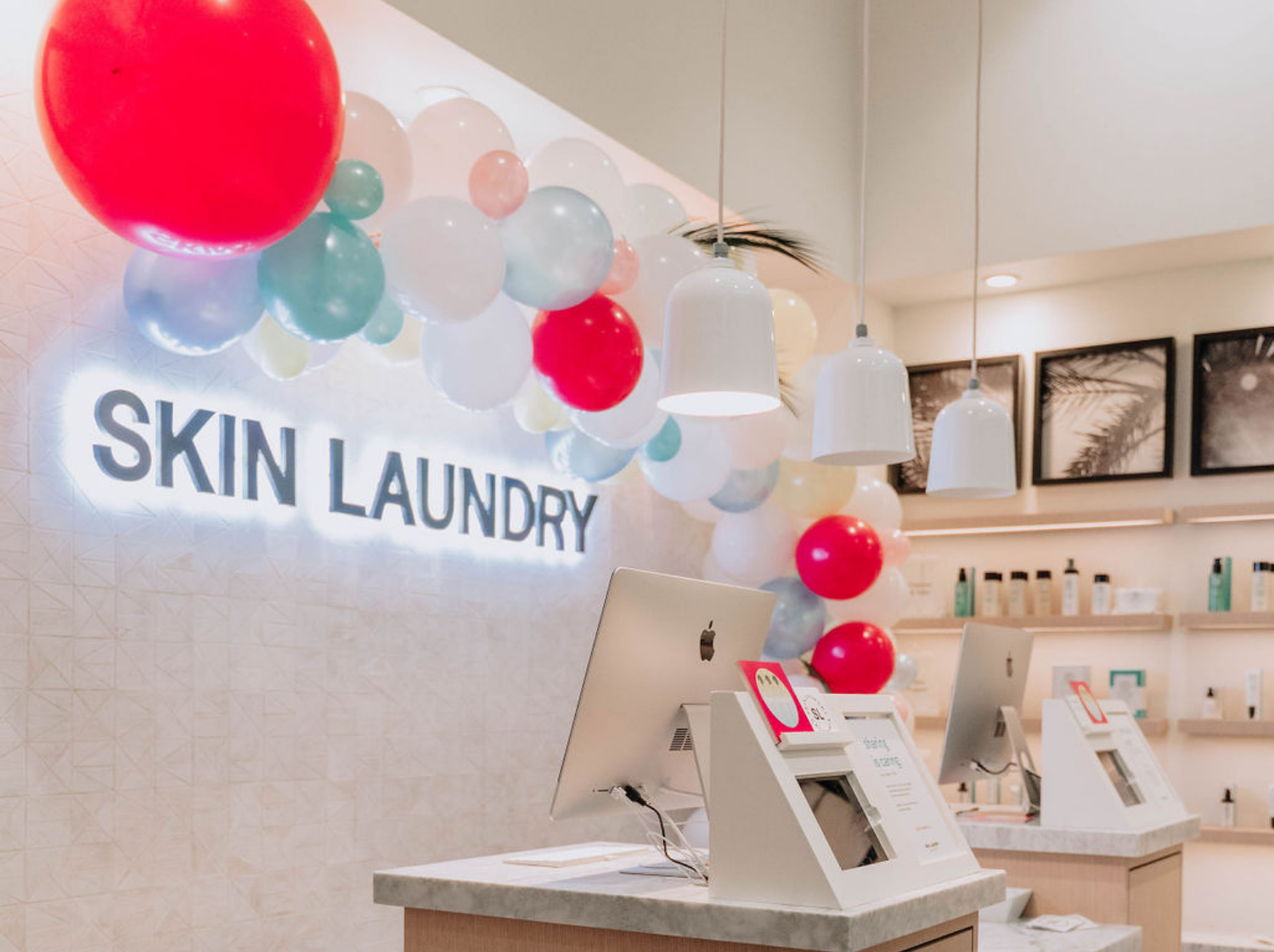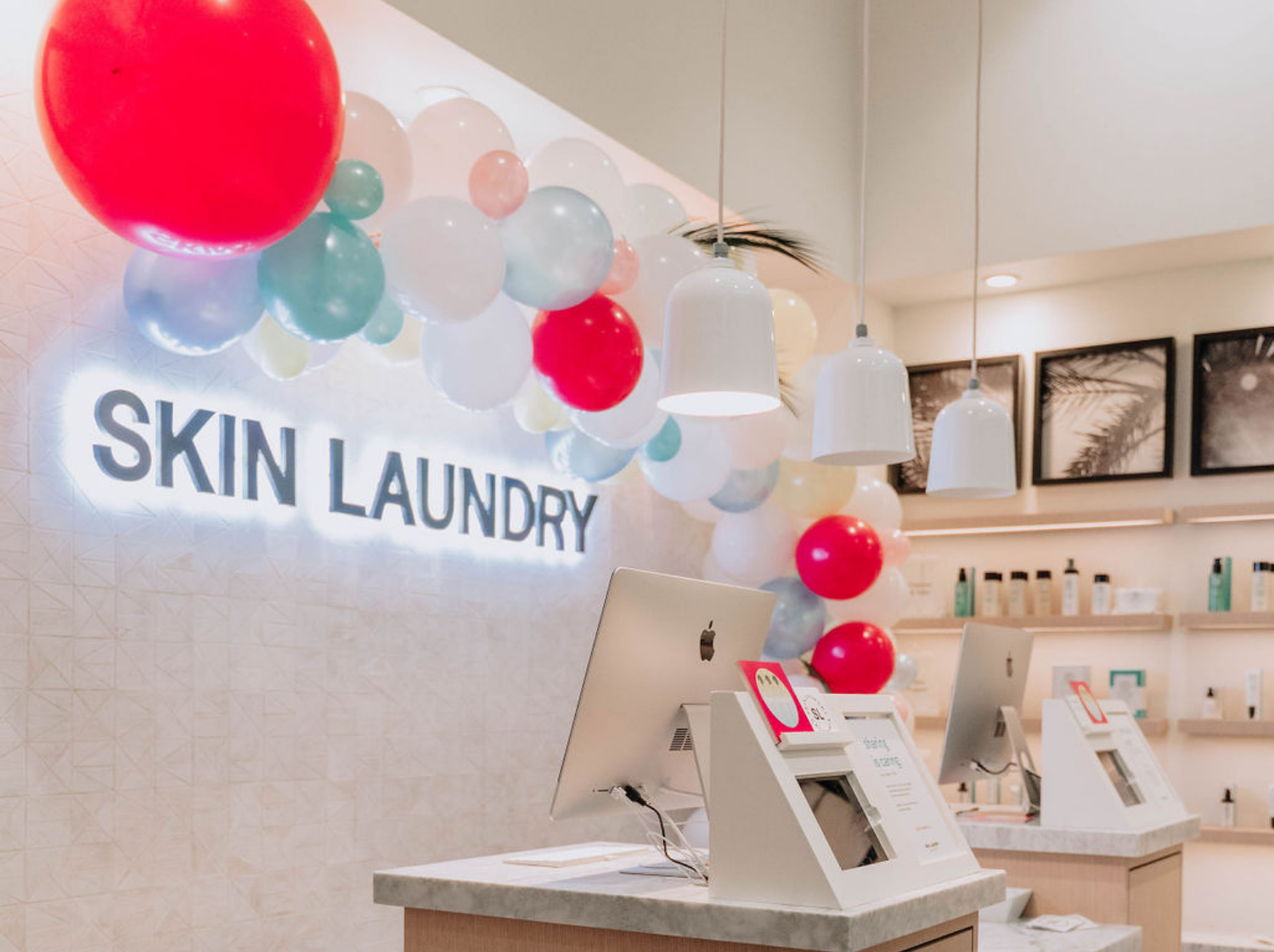 In case you missed it, Skin Laundry opened a brand new location at the Dadeland Mall earlier this month! We were honored to be part of the grand opening celebration and create this vibrant, tropical balloon install featured in Deco Drive to represent the likes of its new home: Miami!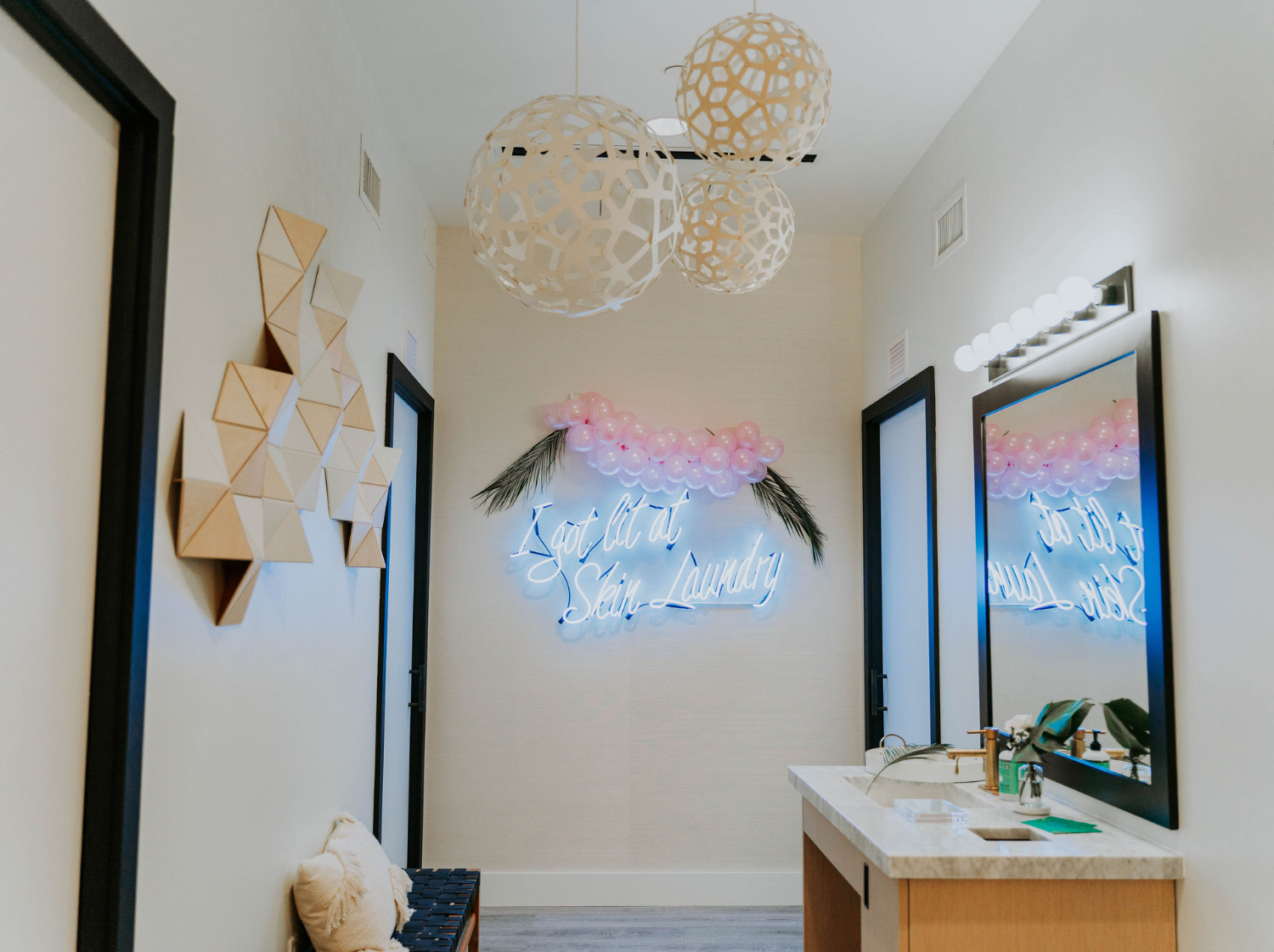 Skin Laundry specializes in a carbon peel performed with lasers (that don't hurt!) to cure your skin from the inside out. The goal is to rejuvenate your skin to leave it practically flawless after treatment.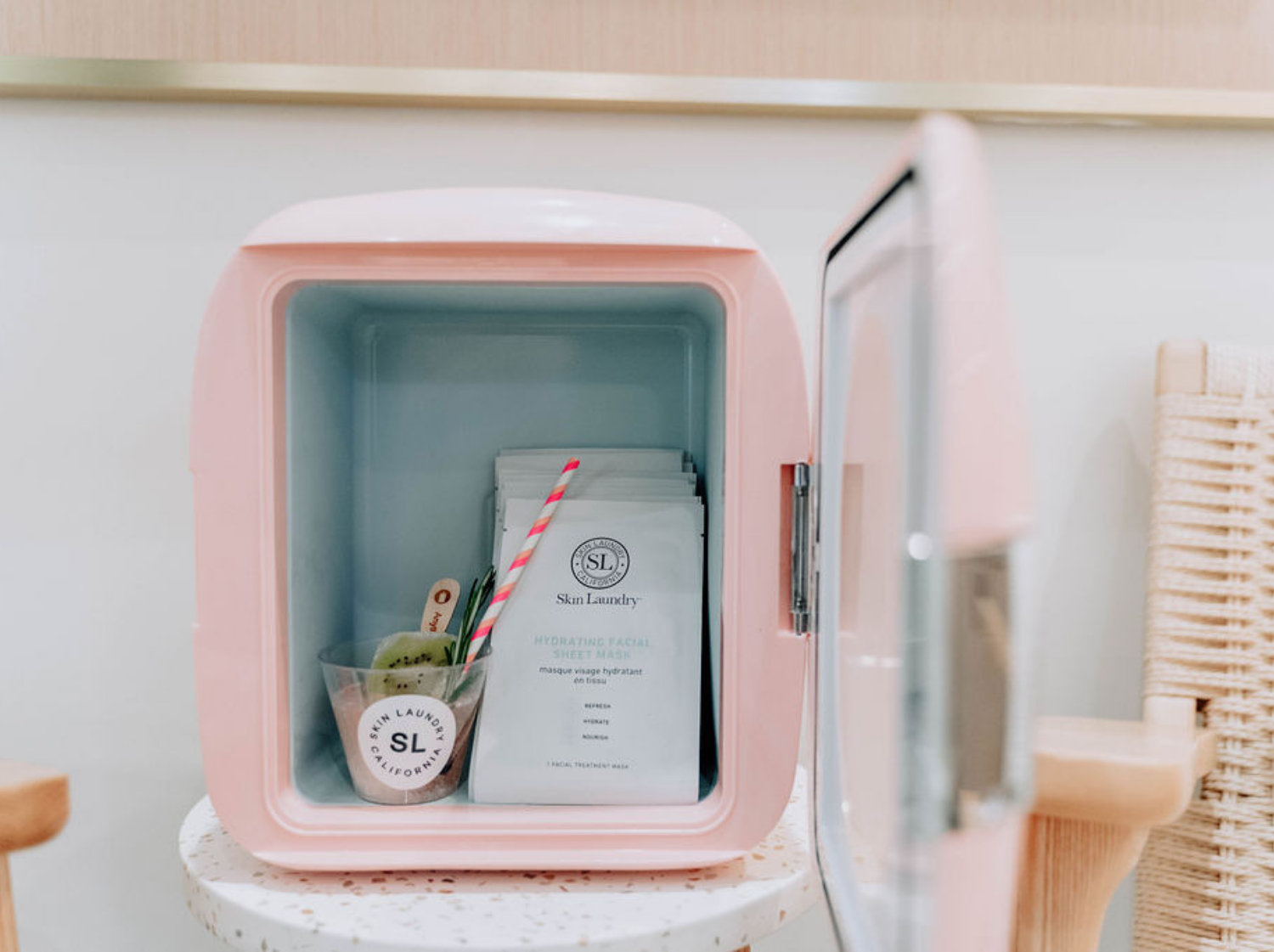 We'll take one of each, please! For a limited time, Skin Laundry Miami is offering free basic laser facials for first-time customers so stop by to get pampered!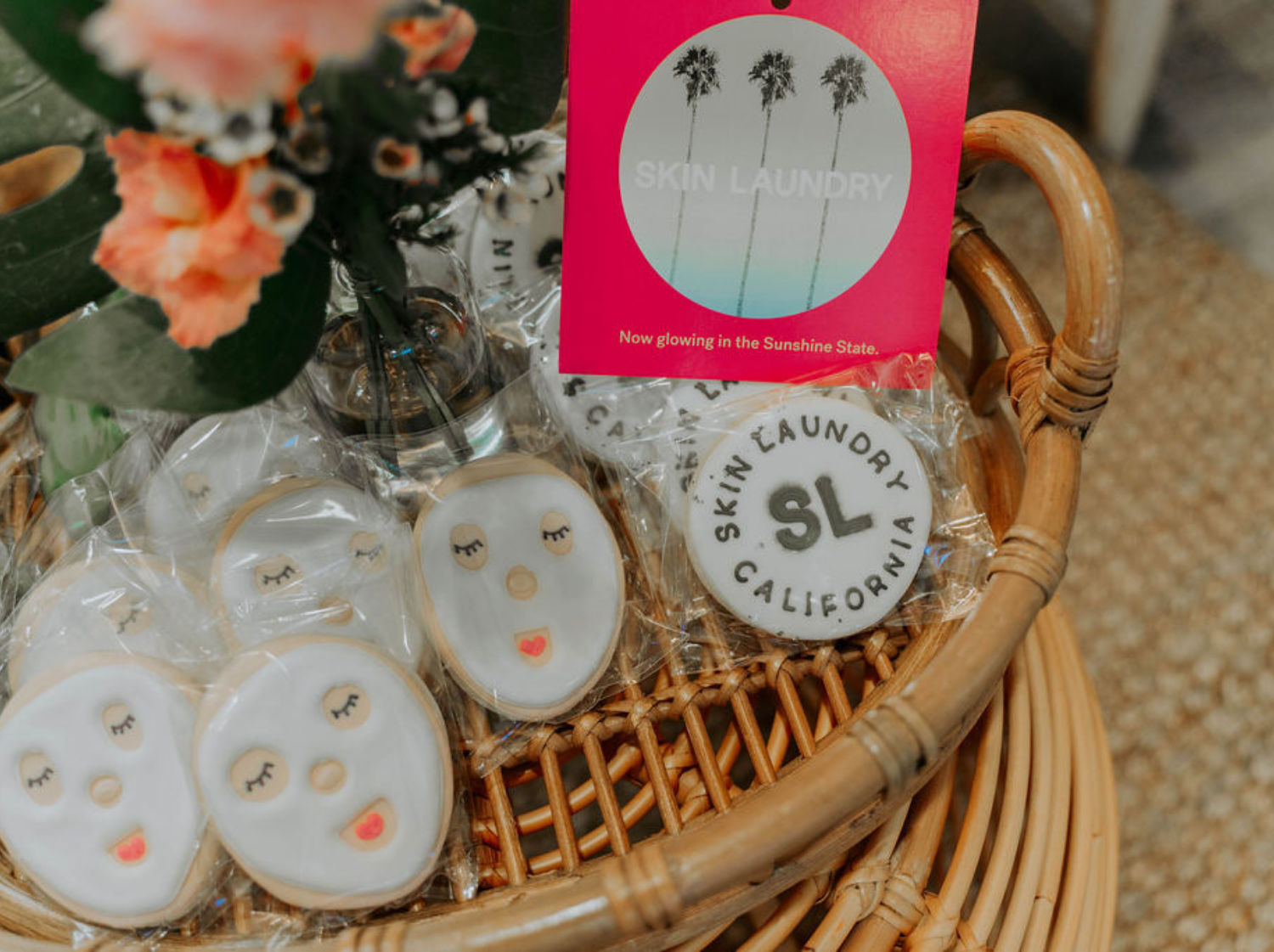 I don't think we'll ever be over these adorable facemask cookies – they were *almost* too cute to eat!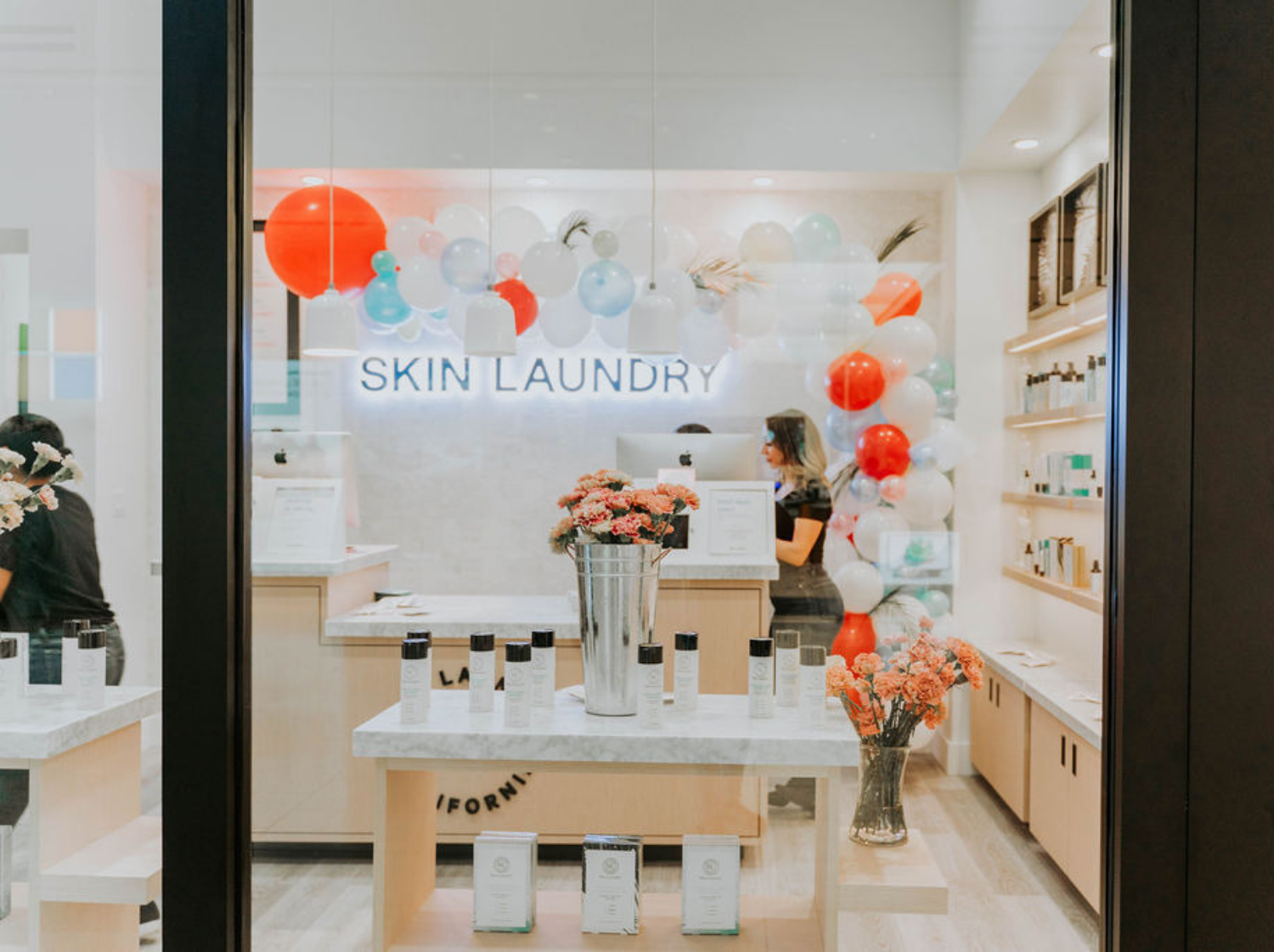 As moms, we are all about quick and easy solutions for skincare and feeling your best. We're so thankful to have been part of this grand opening and already looking forward to the next! The Falls will be home to Skin Laundry's next Miami location and you'll definitely find us there!
// Photos: Laura Palacios
// Photobooth: The Frank Booth
// Florals: House of Lilac
// Popsicles: Ladyfingrs
Need planning or an install for your grand opening? Get in touch!